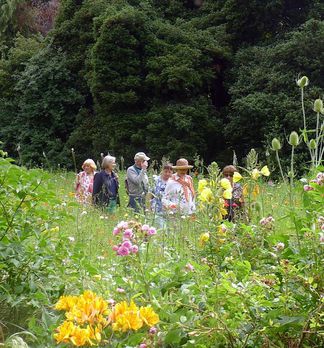 Tailormade Garden Tours with a Difference
Tailor made garden tours with a difference: Inspirational trips to a range of gardens and landscapes, which capture the flair of the locality and reflect the unique culture of the place. Whilst plants are important they alone do not make a garden, personality, location and style all have a part of play, aspects that become apparent as the tour progresses. Small groups, accommodation with style and character and opportunities to meet the garden owners are all key components of Heidi's garden tours. Longer tours on ships feature lectures and workshops where individual garden designs can be discussed and problems aired.
These holidays with a difference, a chance to immerse yourself in the wonderful world of gardens are designed in conjunction with the following organizations, where by only the Sea Cloud Cruises garden tours are available on the open market and can be conducted in English as well as German.
Tours are available through the follow organisations: