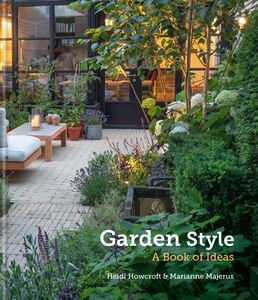 Garden Style A Book of Ideas
A new book born out of the desire to explore and share the breadth of styles of private outdoor spaces, so that everyone can create their personal paradise in which plants and people flourish.
In the ever-changing world of garden design anything goes, whether inspired by the past or looking to the future. Choosing what suits your space can be a daunting prospect and everyone, even the professionals, needs help to realize opportunities and create outdoor spaces in tune with their personal needs and dreams. A garden is what we make it: there is no right or wrong way.
Richly illustrated with more than 600 photographs by award-winning photographer Marianne Majerus and with illuminating text this new sourcebook of garden design shows what is possible for every type of garden, from challenging small urban spaces to expansive rural plots.
Allowing the reader to pick and choose from a wealth of exciting ideas to create their own outdoor paradise, the book explains and explores everything from design tools to planting styles, drawing inspiration from a wide variety of locations and climates to appeal to garden owners and designers everywhere.
Garden Style offers a valuable style catalogue and sourcebook, encouraging and inspiring readers to discover their own garden style – be it contemporary or traditional, cottage-style or urban minimalist. We might not like everything we see, not want it for ourselves. Style is personal. That's why it is so special.
Garden Style A Book of Ideas by Heidi Howcroft & Marianne Majerus (RRP £40, Mitchell Beazley, 2023, 320pp)
Available in hardcover and as an ebook through the publisher Mitchell Beazley, bookshops and online.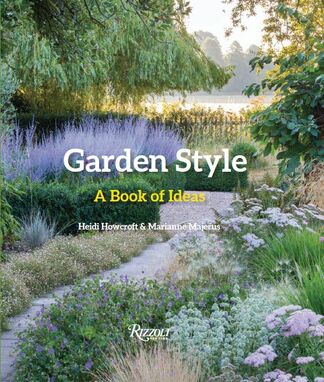 To our great delight Garden Style: A Book of Ideas has been published in the US by Rizzoli, New York.